Commercial Construction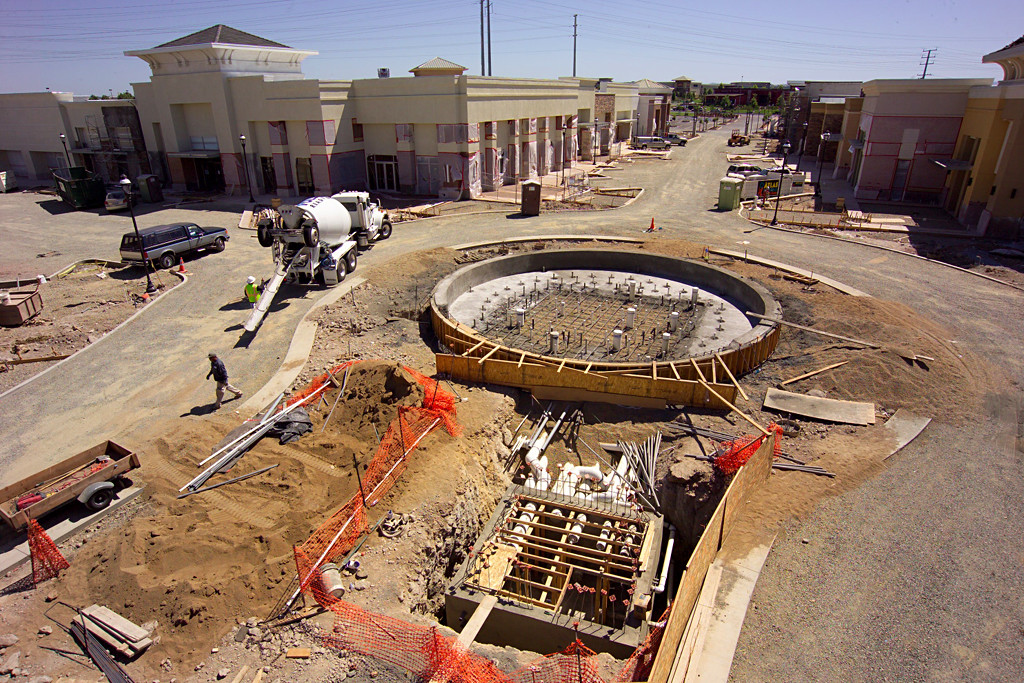 Let us bid on the construction of your next commercial water feature. Nimbus Pond, Inc. is a full design and build firm that can help take your project from paper to reality.
From the first shovel of dirt to the first jet of water, our professional team will complete your project with quality workmanship. With a multitude of experiences in the industry, we are suited for all types of projects.
We would love to meet with you and discuss your needs. Once we get the project specs, we can provide you with a written estimate.
Contact us at 916.852.1606
Residential Construction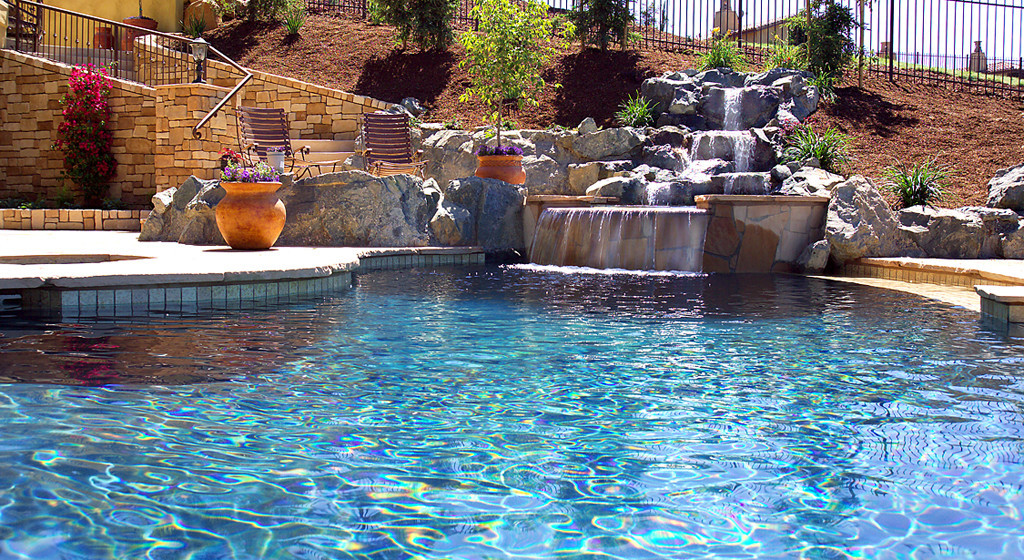 If you can dream it, we can build it. Whether you are considering a chlorinated swimming pool or a biologically filtered koi pond, we have the expertise to make your vision a reality.
With over 30 years of experience building both natural and formal water features, we offer up-to-date industry insight as to the best approach.
Give us a call, you'll be getting your feet wet in no time! 916.852.1606
Water Feature / Pond Remodels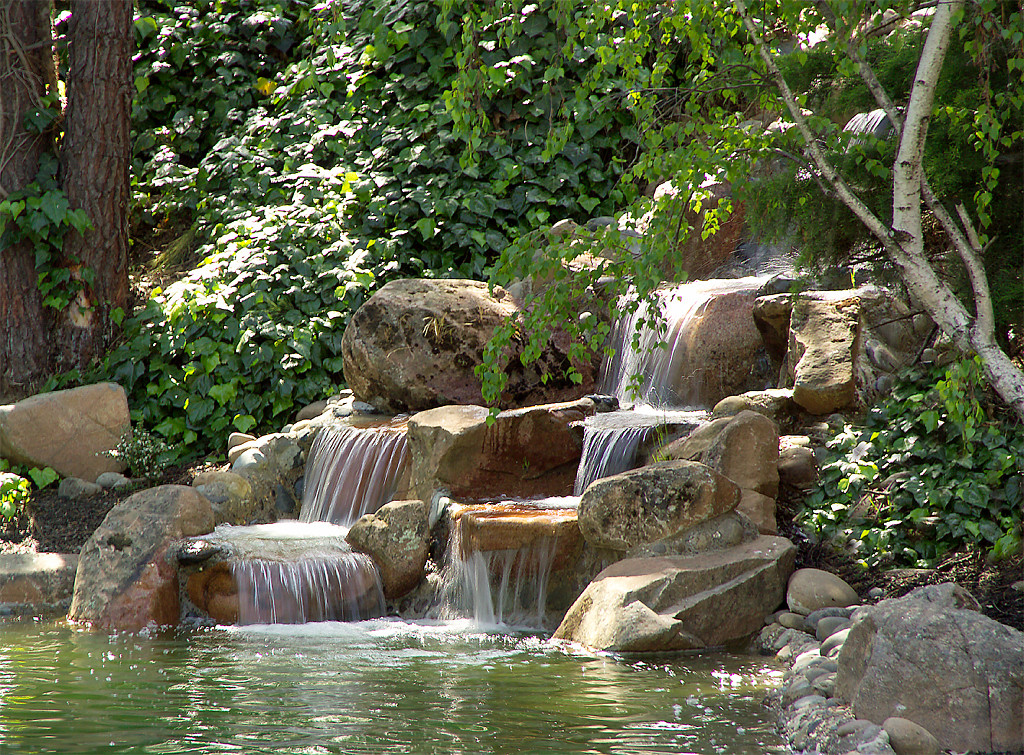 Commercial remodels or residential can include everything from a rebuild of an existing feature to an equipment upgrade. Neglected ponds may require new plumbing, pumps, leak detection, crack repairs — basically a new operating system. Think how far cell phones have come in the past few years. Well, water feature & pond equipment have also improved dramatically, in both efficiency and effectiveness. Here at Nimbus Pond we are up to date on the latest and greatest.
Our highly skilled staff can review your pond and give you a proposal on the best and most cost effective approach.
We are open to any ideas you might have, after all customer satisfaction is very important to us. So give us a call, and let us help bring beauty and life back into your water feature.
Contact us at 916.852.1606
Koi Ponds & Swimming Pool Conversions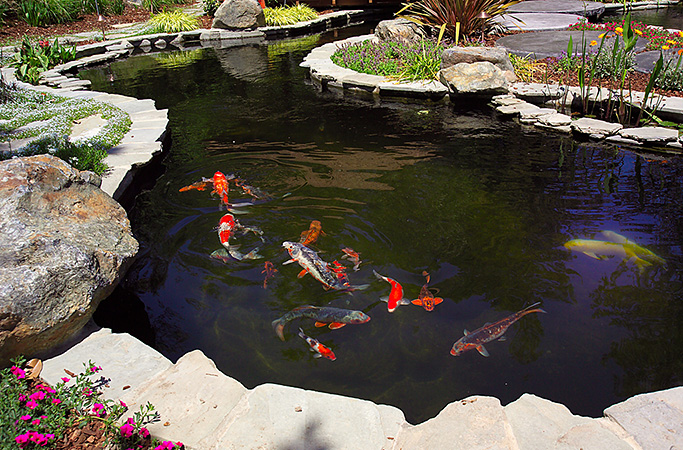 We can create a natural looking Koi pond in your backyard. We can remodel an existing swimming pool or start from scratch.This is just one example of such a feat. This particular Koi pond was featured on the cover of House2Home Magazine.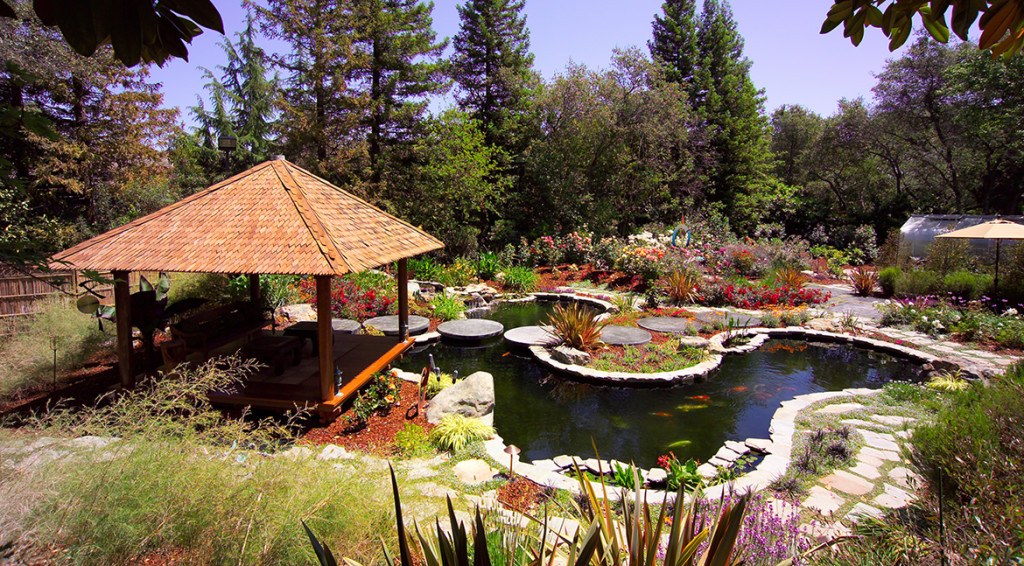 Call us to find out how we can help you achieve the Koi Pond of your dreams…
Contact us at 916.852.1606
---
For more information on our services contact us at 916.852.1606
---
Maintenance / Service Contracts include:
clean out skimmers
sweep debris from all bodies of water
skim floating debris
lube all fittings
clean impellers on all pumps
monitor overflow and fill valves
check light bulbs
keep all equalizer lines clear
monitor timers
clean out strainers on all pumps
check chlorine and other chemicals
backwash sand filters on a regular basis
regular vacuuming
Enjoy the tranquil beauty without the worry. A maintenance contract with Nimbus Pond, Inc. is simply "peace of mind".
Nimbus is pleased to make recommendations on how to best maintain your investment. With a lot of service contracts available, there is sure to be one to fit your budget. We are prepared to handle all types of projects — commercial or residential. No pond is too small or too large (at least not yet anyway)!
Additionally, Nimbus Pond offers Emergency Service in case a problem arises.
Call now to schedule a consultation to discuss you maintenance needs.
MAINTENANCE/REPAIR SERVICES

---
Maintenance / Service Contracts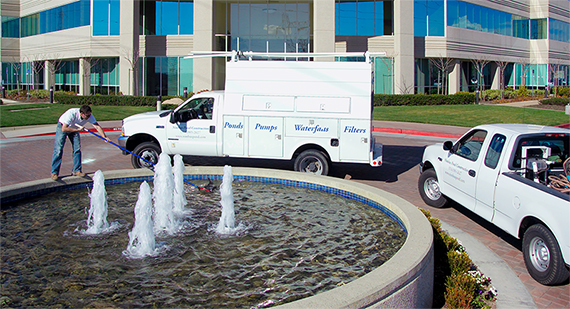 Keeping your water feature clean and free of debris is not only necessary for its seamless operation, but it's aesthetically pleasing. Nimbus Pond, Inc. is well versed in every form of pond maintenance. We are water quality experts! Our capabilities encompass not only proper cleaning techniques, but repairs, retrofitting, chemical balancing, and troubleshooting.
We are really knowledgeable on everything from corporate water features to residential Koi ponds. Essentially, Nimbus Pond, Inc. knows its stuff! Monthly, annual, and weekly service contracts are available.
Equipment Repairs & Retrofitting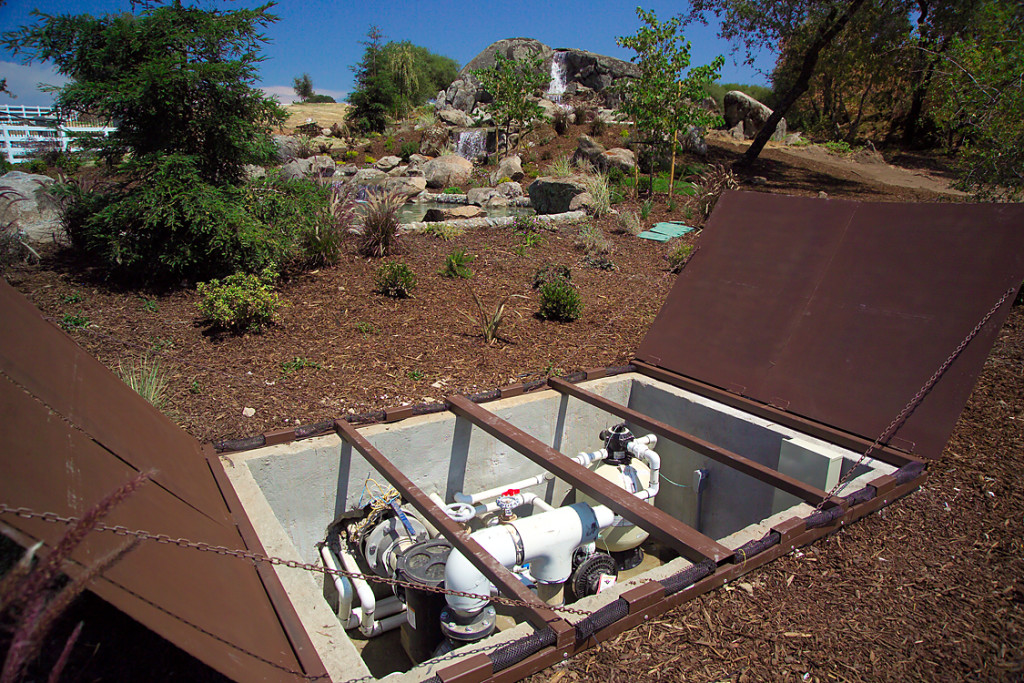 Is your equipment sucking the life out of PG&E? Is it making strange noises that scare the fish? Or is it just BROKEN?
Well, you've come to the right place. If it's making your feature more energy efficient or dealing with water loss issues, we're experts. The team at Nimbus Pond, Inc. can evaluate the situation and make recommendations on how to best resolve the malfunction. We are experienced in all types of equipment repairs.
More importantly, we are pond savvy guys that are highly skilled at retrofitting state-of-the art equipment into older systems. You can call on us with confidence, knowing full well, that if your water feature has equipment that's not handling the job, we have the capabilities and knowledge to update it with the industry's most advanced, energy-efficient gear.
Call us for a stress free quote… 916.582.1606